Climbing week Pale di San Martino Group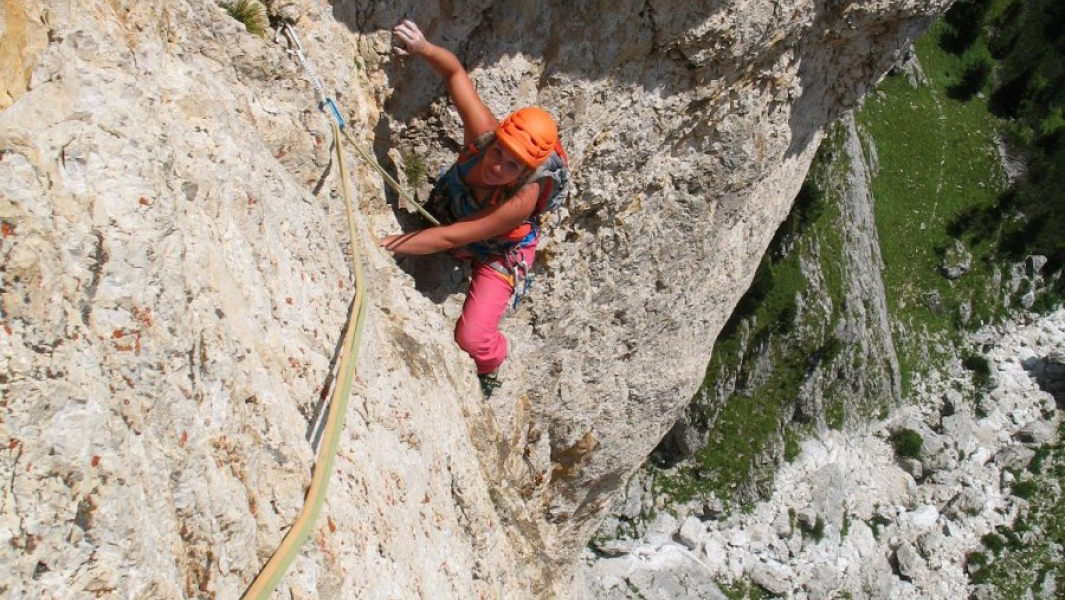 The group of the Pale is perhaps the boldest and wildest of all the Dolomites. In fact, it is not by chance that the Cimon della Pala is called the Matterhorn of the Dolomites.
An almost infinite possibility of magical ascents on fantastic rock has attracted scores of alpinists over the centuries.

Important and famous names like Buhl, Solleder, Detassis, Messner, Koller and Maurizio (Manolo) Zanolla, have written the history of alpinism on these mountains.
Here you will not only find numerous fantastic routes but also that most huts are particularly welcoming.
For this week we have chosen to move along the south-west face of the Pale.
Routes like the Spigolo del Velo and the Fessura Buhl, will be the main aims of our programme.
Period June - September: Please let us know your desired date.
| | |
| --- | --- |
| Requirements | Routes up to 4th or 5+ grade |
| Equipment | On request we supply technical equipment free of charge |
| Accommodation | Huts Pradidali, Treviso, Velo |
| Number participants | 2 people to one alpine guide |
| Services provided | 5 days guide, 6 days half-board, equipment |